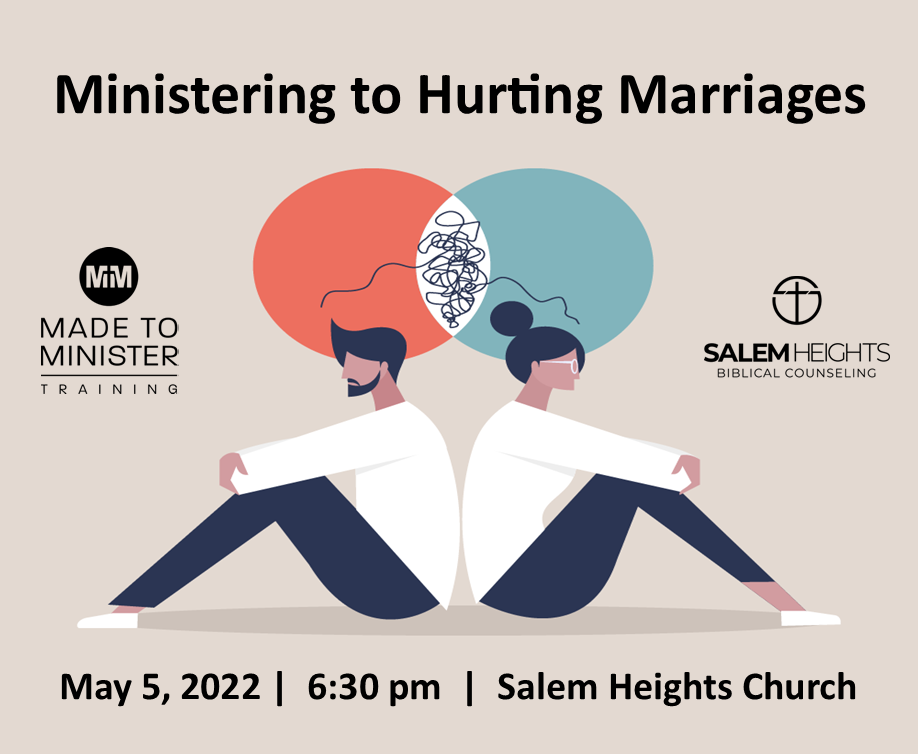 Ministering to Hurting Marriages
Do you ever feel ill-equipped or ill-prepared for the work of helping hurting couples in your church?  Join us May 5 from 6:30-8:30 as we explore how to minister to hurting marriages. Through teaching, small group discussion, and a question-and-answer time, we will learn why most people feel ill-equipped to walk alongside marriages and offer tips for how to address the most common problems found in hurting marriages. A panel will also take your questions live and share their experience from counseling marriages.
This workshop is for anyone – pastors, elders, pre-marital counselors, marriage mentors, lay counselors – anyone who works alongside couples in the church.
This seminar qualifies as 2 CEU's for individuals who hold ABC certification.
Cost:  There is no cost to attend this seminar.  No reservation required.
Date:  May 5, 2022
Time:  6:30 pm
Questions?  Contact Us